Posted on Apr 22, 2015 in Newsletter |
On Saturday, April 18, Grace Chapel held the first outreach event for 2015. We were blessed with a beautiful day, and we had the joy of meeting and interacting with so many of our friends and neighbors.
We were able to distribute 25 bags of groceries, 56 lunches, and 50 bags of clothes. Approximately 25 volunteers were on hand to meet, greet and serve. We want to thank our community business partners who contributed to this event:
Trader Joe's, Fresh and Easy, Vons, Food 4 Less, Starbucks, Yogurtland, Sprouts, Ralphs, and Noah's Bagels. Thanks to all who came and volunteered their time.
Special thanks to Cheryl Guilbeau, co-founder of our outreach ministry, who coordinates all food operations, setup and logistics for our outreach events. Also thanks to Chris Calhoun, our community liaison, and Crissie Lewis.
---
Posted on Mar 1, 2015 in Newsletter, Young Adults |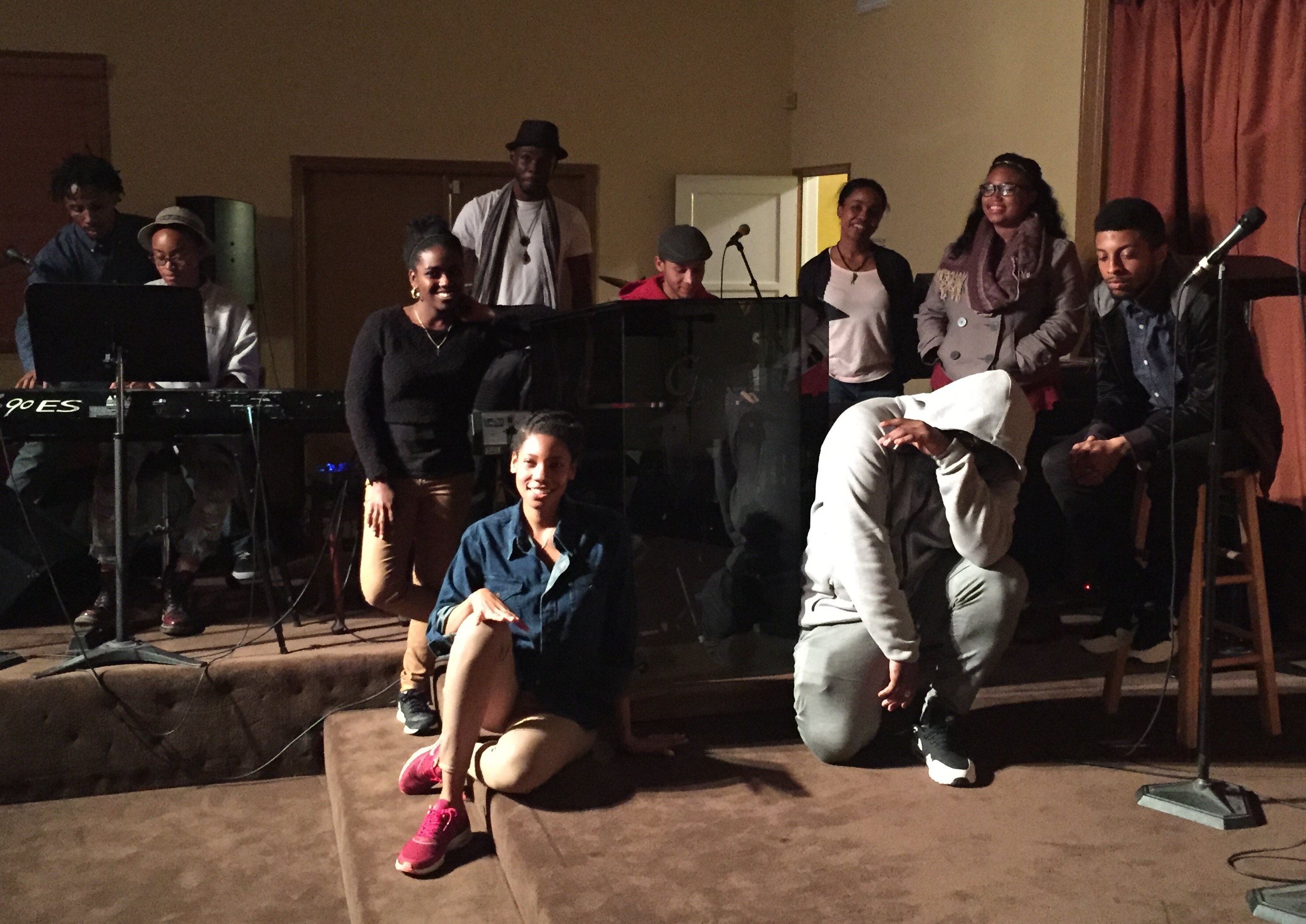 On Sunday evening, March 1, 2015, the Young Adults of Grace Chapel hosted their first Jam Session. This is part of a plan to increase fellowship, interaction and involvement among our youth and young adults. The event was a fun evening of various attendees sharing their voices and instrumental skills. Another Jam Session is planned for next month, along with an Open Mic Night.
---