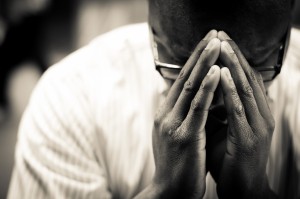 I came across this piece by A.W. Tozer a while back, and wanted to share it.
But let him ask in faith, with no doubting, for he who doubts is like a wave of the sea driven and tossed by the wind.—James 1:6
When entering the prayer chamber, we must come filled with faith and armed with courage. Nowhere else in the whole field of religious thought and activity is courage so necessary as in prayer. The successful prayer must be one without condition. We must believe that God is love and that, being love, He cannot harm us but must ever do us good. Then we must throw ourselves before Him and pray with boldness for whatever we know our good and His glory require, and the cost is no object! Whatever He in His love and wisdom would assess against us, we will accept with delight because it pleases Him. Prayers like that cannot go unanswered. The character and reputation of God guarantee their fulfillment.
We should always keep in mind the infinite loving kindness of God. No one need fear to put his life in His hands. His yoke is easy; His burden is light.
"Increase my faith; increase my courage. Amen."
Excerpted from "We Travel an Appointed Way," p. 48, A.W. Tozer